NOTE; merchandise pages can be found above,
under the black hat lady,
for the SPLENDEROSA BOX OF STYLE (only 4 left out of the 40)
so don't wait !!
& the PILLOW COVERS, including CHRISTMAS
*************************************************************************
all of my readers know I'm a true-blue All-American woman.
& on this holiday of our country's founding I truly believe it's time for ALL of us
to understand WE have a new President.
WE need to support him, even if we don't like him personally.
the reason?
because our country looks so divided to the outside world it makes US look WEAK.
I didn't like President Obama, but I have respect for the office of the President of the United States !!!
none of us who didn't vote for Obama went out into the streets
discrediting him.
the news media gets paid to spin whatever line their benefactors want them to spin. we are not getting NEWS,
we're getting opinions.
I have my own opinions.
I've lived in the Middle East.
I've lived a luxurious life travelling far & wide,
and I know how much American's are loved around the world,
well at least this TEXAN has been well-loved around the world.
If you are a dissenter, please dissent in a calm, tolerant way.
The outrageous attacks on Donald Trump & his wife & family are insane.
And, ask yourself, WHAT have YOU accomplished to make yourself able to criticize him?
he's brilliantly educated
he has a wonderful family
he is a very successful entrepreneur employing about
22,000 people, sure he declared bankruptcy in Atlantic City
but so did all the other developers in A.C.,
people say he didn't pay his sub-contractors...
well here's the deal on that:
construction contractors are paid in a series of drawdowns,
as each segment of the job is completed or begun.
if they don't get paid they don't stop working. PERIOD
my 1st husband was an international construction VP
and I know how projects work.
I believe he will help our military & our veterans who have suffered so much. This is important to me.
I think he will do what he said he wants to do, and if he does, ALL of us will be better off.
During this annual anniversary of our nation's founding,
please relent and say a prayer for our country,
and stand TALL because you're an AMERICAN.
we've endured many hardships people.
we can certainly endure the Presidency of Donald Trump
with dignity, not derision.
MAY GOD CONTINUE TO BLESS AMERICA
&
ALL OF IT'S PEOPLE
My Idea Of What To Wear
created on Polyvore
& one of my favorite foods of SUMMER
there are about 1000 ways to make this delicious dish,
& it's something I have on hand almost any week in
cold, fresh, great for dieting, delicious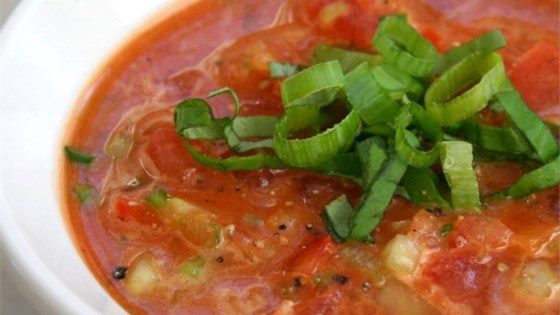 you can go with just about any recipe,
but eventually you'll learn what you like and add/subtract to your taste.
this one is from Chef John of AllRecipes found HERE
having beef tenderloin, hamburgers, hotdogs,
anything...be sure to start with GAZPACHO,
it'll say HAPPY BIRTHDAY TO AMERICAN
out loud !!
pray for our country that this division between our people will end,
pray that the man who is POTUS will lead us well,
pray for our troops & their families, they who serve give up so much to be in our volunteer military,
pray for our wildlife whom we must revere & stop killing,
& pray we find a way to end terrorism, as this
hideousness is too horrible to continue, the eyes of our children
will never un-remember what they see,
AND NEITHER WILL I.
God Bless America !!!