as you're read previously, I'm moving to the Texas Hill Country, Wimberley to be exact.
it's where my daughter & family are...
so there's a really good reason why.
exactly 0.6 miles away, so walkable.
however, I've come to quite love the small town lifestyle,
the little shops with so much
character
and the little cafes & lovely restaurants...
+ the sheep, goats, cattle of all kinds, deer roaming around, and the beauty
of sweeping green hills with trees everywhere.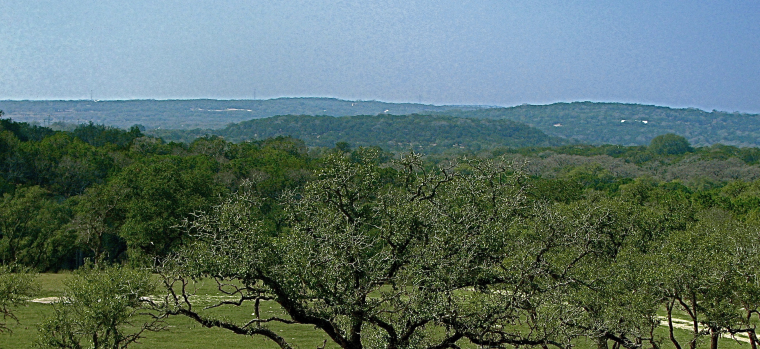 even though I don't have these particular views, I will have a view across one of the long fairways, and that's beautiful.
& now it's time to re-think my decorating style.
so the image of the little open door kitchen table is one
of the things that I like right now.
the simple life, I guess.
the really good news, I have a REAL garage again,
and even though the house itself is not large,
it's a 3/3 with the master on one side and the other
2 bedrooms on the other side...
but THERE IS A BONUS ROOM UPSTAIRS.
that's the only thing upstairs & it's huge.
huge ! like huge enough for me to make a
real playroom for the children, or a giant project room for me.
etc. etc. etc.
there's a small room right off the entry,
with French doors opening off the entry
& another set opening into the living area.
then there's one big living area, with views to the golf course.
I'm loving this vignette and, yes,
I have ALL this stuff somewhere in storage,
however,
I'm thinking no more monochromatic schemes,
I need big patterns, with flowers, with plaid,
with color.
any ideas ?
let me know, please
xx's