gourmet food trucks
in the neighborhoods in Paris,
fad or here-to-stay?
While the notion of fast food for all intents and purposes flies in the face of France's culinary culture, gourmet fast food trucks serving anything from burgers and tacos to pulled pork and hot dogs have – against all odds – made it big in the capital. The question is – can they keep a foothold in Paris, firmly establishing themselves in this competitive culinary landscape or are they merely a lingering fad?
The gourmet food truck trend
came originally from the United States and following remarkable success in London, arrived in Paris in 2011. Since then, stationary versions of popular food trucks such as Le Camion Qui Fume, Leoni's Deli and Cantine California have been popping up to meet demand – indicating that the gourmet fast food trend is anything but fleeting.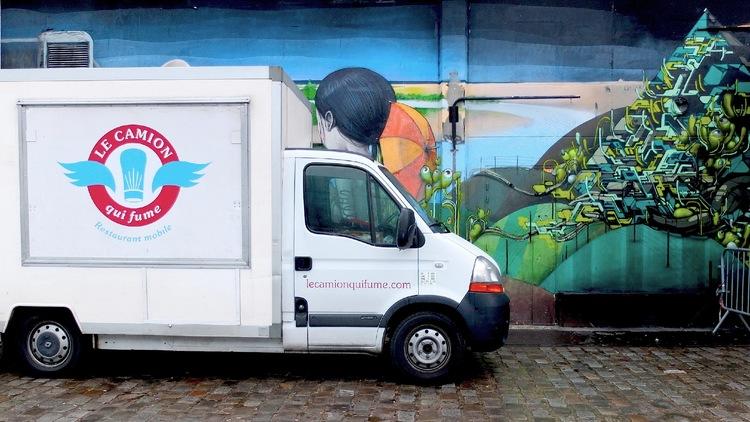 Fancy one of the best burgers in Paris? Forget your posh napkins, tablecloths and seating, the Camion Qui Fume is Paris's first American-style burger truck, run by Californian Kristin Frederick; and you only have to look at the long lines of salivating bobos to know that the burgers here are good. The secret lies in the ingredients: baker-made bread, top quality meat, hand-cut fries and real cheddar (for just €10). The truck's nomadic concept is quirky too: driven to a different spot everyday (often place de la Madeleine, Porte Maillot, the Canal St-Martin, MK2 Bibliothèque and in front of the Musée d'Orsay), its whereabouts is confirmed just days before on the website and on the Camion's Twitter and Facebook pages.
all from Timeout.com & Bonjour Paris