8 lovely items curated by Marsha
18" Strand
Freshwater Cultured Baroque Pearls
retail value about $150 ++
Large, 2 Ply
Genuine Pashmina
made of the ultimate sheep wool
I wear my pashminas over my coat when it's really COLD
3.
"SLIGHTLY SOUTH OF SIMPLE"
given to us by Kristy herself !!!
isn't this just completely awesome of Kristy?
it's the way of us bloggers, each one of us tries to help our
priceless
Vintage
Vogue Magazine Cover
covers will vary, dependent upon availability
11" x 15" suitable for framing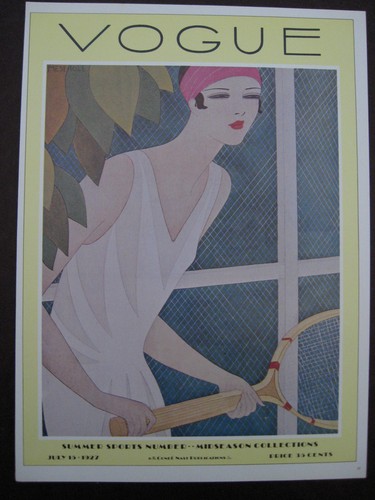 then some major girl stuff:
5.
Mario Badescu
Cult Favorite
& something I, personally, LOVE.
it's on my dressing table, in my carry-on,
I use it every single day to spray my face once all my
makeup is applied.
Rose Spray for the Face
simply awesome
travel size, 2 oz
retail value $5.00
6.
Sephora
Pot of Night-time Facial Gel
enough for about 1 week of use
retail value $4.00
these gels become watery & creamy when applied
you will receive the "ORCHIDEE"
as this one received 100% favorable reviews
7.
Creme MAKE-UP, BRONZER & CONCEALER
15 colors in a great traveling BOX
100 % Silk
Washable Puffy Sleeping Mask
combined retail value of contents about
$450.00
curated by me to make a brilliant collection of not only
beautiful items, but useful items as well.
I learned so much in doing the 1st Box of Style.
leading me to make many changes/revisions/improvements,
it makes me happy to say !!!
the products are MORE LUXURIOUS
the packaging will be top drawer,
you will think you're unwrapping a GIFT,
contents box will then be
placed in a mailing box.
I will be sending a box to My Subscription Addiction
HERE
for their candid review online. it seems they are the
go-to resource for this type of thing. They will receive
their box BEFORE anyone else as they have a large lead time
for reviews to be posted.
I will really appreciate your thoughts,
comments
on the contents, price, etc.
of course, there is a limited number of boxes to be sold,
so don't wait
payment link at top left sidebar
shipping 1st week in October