as most of you know, I love Italy, especially the Amalfi Coast,
however, I also love Rome..,
of course, you must see the major sights, and getting this behind you will take more
than one trip to the Eternal City.
I've always said it's more fun to visit for the 2nd time because you've DONE all the
sights and then you can relax and actually "learn" about the real city and it's people, shopping,
exploring off the beaten path, etc.
part of this, for me, is staying in one of the most wonderful hotels in the world.
the Waldorf Astoria Cavalieri Hotel,
sitting high atop a hill overlooking all of Rome
that's right, head for the hills...where the air is rare, where pools shimmer,
pines soar & a team of luxurists are vying to spoil you
nestled on 15 acres of lush Mediterranean park,
15 ACRES, people....this is amazing in itself, isn't it?
opened in 1963 it has been continually updated & improved by the Hilton family.
it is truly one of the finest hotels in the world, in my opinion.
just about the most perfect outfit one can wear in this beautiful place.
red, always red, in Italy !!!
below, the Penthouse Suite contains the famous Dollar Sign original art by Andy Warhol,
actually quite amazing for a hotel room, right?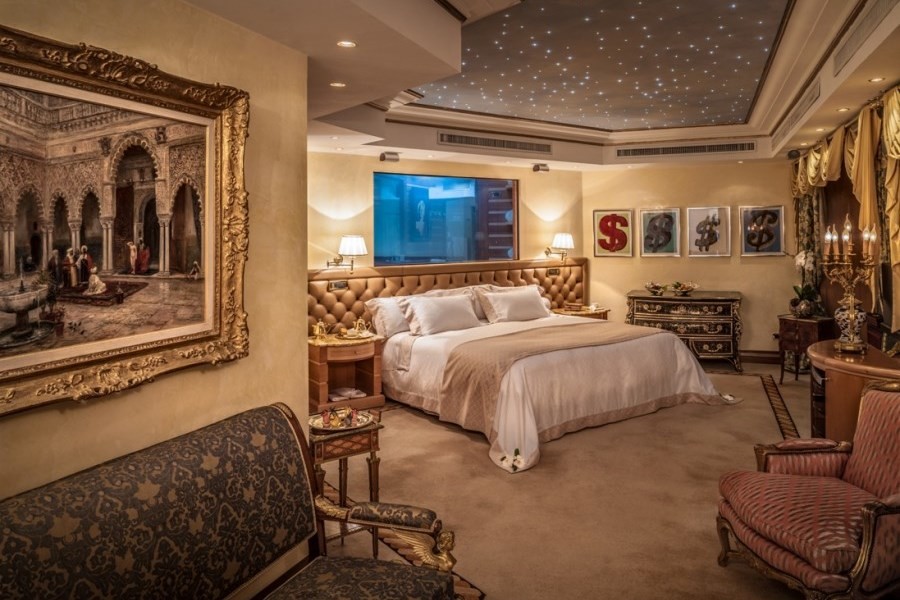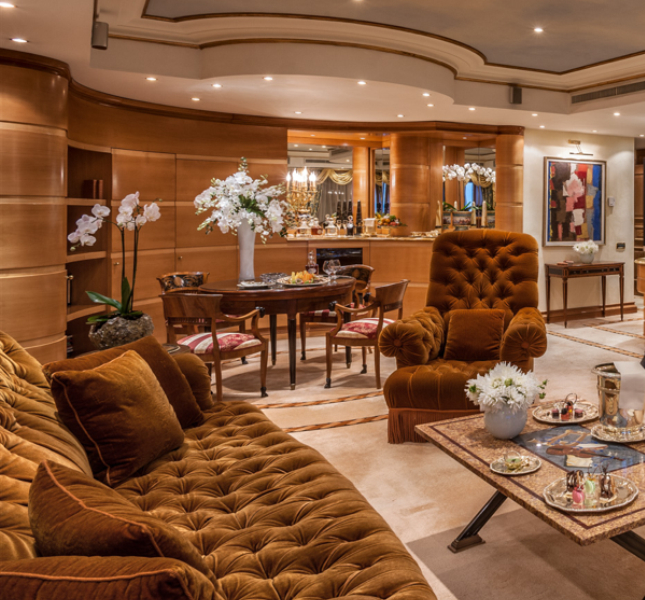 the spa, the hairsalon, the exercise room, the tennis courts, the jogging trails in the wooded property makes all of this exceptional.
sitting poolside is one of my favorite things to do...
I could be here 1/2 a day and think I've spent my time well.
below, La Pergola Rooftop Restaurant is recognized as the best restaurant in Rome,
and one of the top 4 in all of Italy. believe me, it's true.
the dining experience is beyond beautiful.
it's Rome's only 3-Star Michelin Restaurant.
we have stayed here many many times, we return because of it's remote location
overlooking all of Rome...
they have a little bus which runs every half hour to downtown Rome, so you can come & go easily,
and the other guests are always wonderful international people who we love getting to know.
so, you see, this is the perfect stop-over after the Houston-Rome flight....
giving us a chance to catch our breath, do a little shopping, dining, spa-going...
all without leaving the property...
BEFORE WE LEAVE FOR MY BELOVED AMALFI COAST...
where these kinds of outfits RULE
(except maybe not the high high high heels)
as most of you know who follow me on InstaGram, I did not get to make the
GIRLS TRIP to Italy.
lots of drama with major illness in my family, a close friend's near-death experiences
beginning the night before I was to leave Houston,
all tragic for me, I must say.
I missed meeting the ladies who made up the trip, they all went, it's only me (the organizer)
who missed out.
and, yes, Italy will be there. I will go again.
that's why I'm sharing
this lovely hotel tip with you.
If you get to Rome ANYTIME, try to see this BEYOND BEAUTIFUL hotel.
it's NOT in the middle of everything,
that's the entire beauty of it.
surround yourself with calm, luxury, beauty, divine food, and the most splendid property
you will ever see.
trust me on this