as I Houstonian I've been through many hurricanes of varying intensities,
as you can imagine.
All of them are completely unpredictable.
So BE PREPARED for the worse !!!
Here's a photo of Houston's "Harvey" last year.
Talk about devastation of the entire city
the is our downtown business center in the background of this photo
where our performing arts venues are located
the theatre, the opera, the symphony & the ballet
all flooded. A never-in-a-lifetime expectation.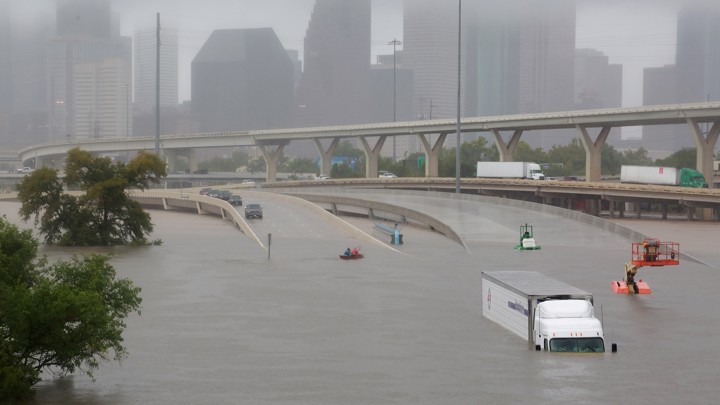 thankfully, men came from everywhere in boats with enough gasoline to take care of their needs,
military trucks arrived by the thousands, and PEOPLE ARRIVED BY THE 1000's to come
help in any way they could
those of us who were spared helped in many many many ways.
my son & his friends loaded up truck after truck for baby stuff to take to the Convention Center,
our friends rounded up horses, goats, sheep, cattle and moved them to higher ground so they
would be safe.
Hurricane Florence is going to be terrible.
Reach out to our citizens and offer help, even if you live in Chicago or Las Vegas.
They will need you!
Houston had help from everywhere and we loved all the many people and excelled in very dangerous and difficult situations.
We'll be there for the Florence damage if you need us.
Sending love to all in it's path.
Let us know what you need.
We'll mobilize for you.
There's gotta be someone like JJ Watt in your part of our country.
JJ should be an inspiration to all who are well-known and will get out there & HELP.
sending love & prayers from Houston to each of you in the areas in danger.
main thing:
don't be silly, get out while you can !!