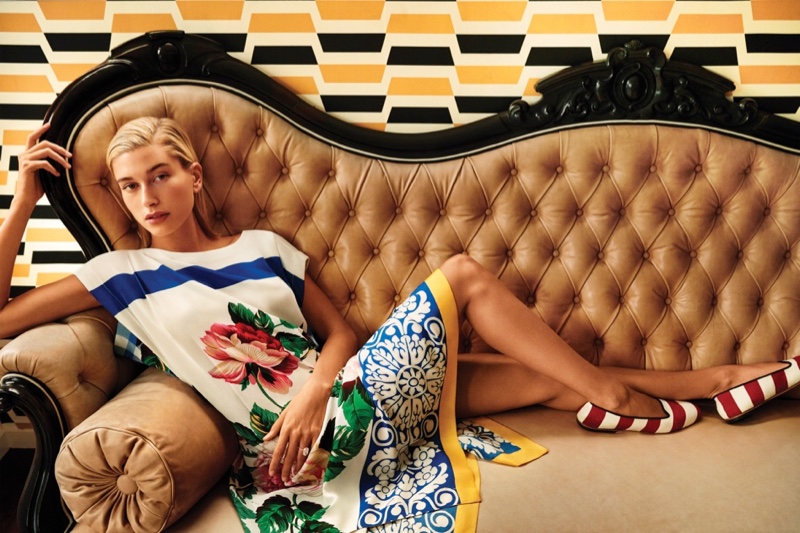 modeled by Hailey Baldwin Beiber the Italian line collaborated with Anthony Baratta, an American interior designer who offices in NYC. His work is extremely colorful, so he was a perfect choice for these fabric designs.
I LOVE MaxMara, and this look is a major departure from their normal sleek, sophisticated, elegant pieces, but I LOVE THIS COLLECTION too.
If you're not afraid of this look, read on please....